12 09 2015
While it may seem like a simple task, finding the right contractor for your project isn't always easy. With the many contractors out there, it can be frustrating trying to make sure you hire a contractor that will stay within your budget while still providing good work. Thankfully, the following tips will help ensure you hire the perfect contractor for your needs.
Experience and References
While experience isn't everything, it is an important part of choosing the right contractor for your needs. Now, that's not to say that someone who has been in business longer is necessarily the best choice. However, when you combined it with references, you should be able to greatly narrow down your choices. You should also check the contractor's references, which they should happily give to you when asked. These references are past clients and, after contact them, will be able to give you a general idea of what to expect when working with the company. Steer clear of any company not willing to give you references.
Utilize the Internet
The internet has allowed users to share their experience with businesses all around the world. Because of this, you should be able to search the contractor using one of the many search engines and find information and reviews left from previous clients. You can also look up the company on the Better Business Bureau, which tracks various businesses and companies and assigns them a rating based on various factors. Furthermore, most contractors will have some sort of website where you can find more information about the work they perform and possibly even receive your free quote online.
Be Prepared
When you're looking for a contractor, you should begin making a list of all the questions to ask each company you are considering for the job. Make sure these questions include what type of liability/insurance policy they have, how long the job will take to be completed, what type of materials they are going to use and what type of warranty they will provide.
You Get What You Pay For
While the cheapest choice might seem like the best option, that isn't always the case. Too often homeowners go with the cheapest contractor who doesn't have the experience or skill to get the job done right. Because of this, homeowners will have to pay even more to have a reputable and qualified contractor come in and fix the mistakes made by the first hire.
12 02 2015
This DRESS is perfect for women who want to look chic yet artsy at the same time. I especially love how the dress drapes at the back which adds a dash of sophistication to an otherwise simple cocktail dress. It can be worn at cocktail parties, weddings, or even a prom night!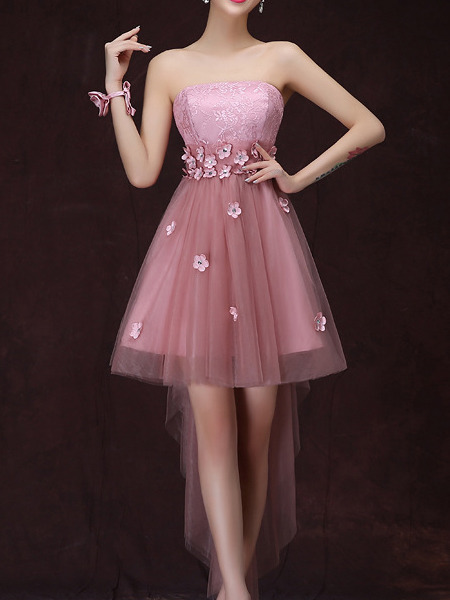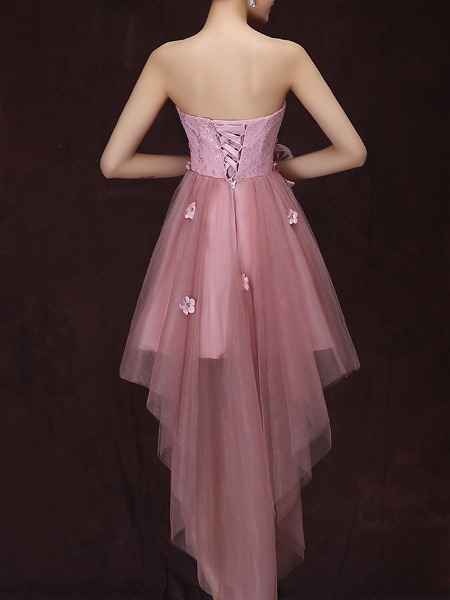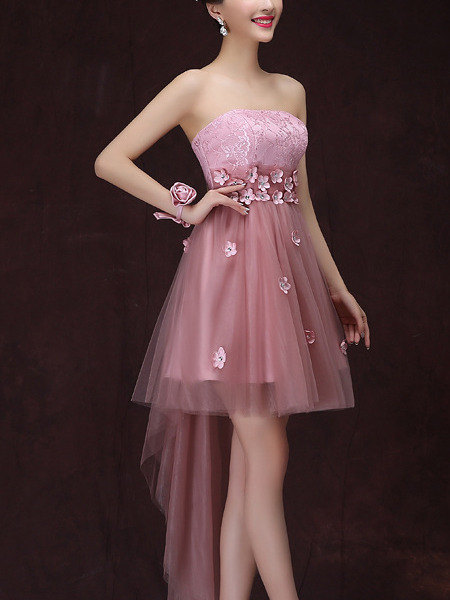 Floral embellishments all over the waist and bottom of the dress with the lace panels on the top half of the dress creates a beautiful finish to the dress. The fabric is made of chiffon which makes the dress very breezy and light ? perfect for dancing and partying the night long. This dress is currently available in the color Pink and in the sizes S M L XL.
I am not only attracted by how stunning this number is but also with how low it?s currently priced at! Imagine only paying PHP1017 (80% Off) for an originally PHP5035 dress! I can definitely save as much as PHP4019! I do not only get the memory of being able to smile away with cameras wearing this beautiful dress, I also get to smile wide with how I did not burn my pocket to pay for it!
Placing an order is also as breezy as this dress looks. Payments are easily made through PayPal, which is guaranteed to be 100% safe! Shipments can be delivered in a jiffy within just a matter of 3-5 days through Express Shipping. The beauty of this dress does not stop here! Additional discounts are actually offered when subscribed to the website.
Still looking for that stunning, perfect dress to wear to another party? Choose your dress now by clicking on this LINK! Get the perfect look for less now without the hassle of sifting through endless racks of clothes!
ORDER NOW!
11 24 2015
With autumn in full spring, the cold months of winter will soon be upon us. Just because the weather is colder, doesn't mean that fashion has to suffer. Actually, winter fashion is even more fun than summer fashion. Winter gives you the opportunity to experiment with tons of great accessories, like scarves, hats, and gloves. Winter clothes can also be extremely comfy. Are you interested in which styles are going to be all the rage this winter? Here are three trends that you won't want to miss.
Frayed Skirts
The throwback 1970's trends keep on coming this year. Last winter we saw the return of the fur coat and this past summer fringe on everything was huge. This winter, skirts with thick, frayed edges will be huge. Sometimes referred to as car wash skirts, these garments look like the end of a mop. Don't let the cutting edge style scare you, though. This trend adds movement to an outfit and is very slimming. Pair these skirts with tights and a simple turtleneck for an outfit that will have everyone's heads turning.
Chunky Knits
Chunky knit sweaters are a classic winter trend that won't be going away anytime soon. Stock up on these and wear them as often as you can. This season brown knits, in particular, will be the big trend. This, again, beckons back to the 1970's styles that are currently inundating the fashion scene.
Fur Hats
Besides influences from the 1970's, this winter will also see a number of Russian influence. Perhaps the most fun is the comeback of the fur hat. Fur hats are the best way to stay warm during the cold winter months and give the wearer an instant classic and worldly air. You can find a number of options both in stores and online. Try searching ML Furs (https://www.mlfurs.com/accessories/fur-hats), which has an outstanding selection of fur hats to choose from. The great thing about buying fur hats these days is that they come in such a wide variety of modern and stylish styles to choose from.
11 11 2015
Metalizing is the act of coating your goods or products in a thin metal film for their own protection. If you work in a warehouse or processing plant, you've probably heard of this procedure before; if not, you may be a bit confused as to how to find coating services in your area. If you need a little nudge in the right direction, here are just four ways to find coaters in your vicinity.
1. Search By Service
If you only need someone to metalize your samples, you can open a phone book or fire up a search engine and find the company closest to you. If you need something specific like physical vapor deposition (PVD) services, however, you might need to dig a little deeper and find a specialist.
2. Ask for Recommendations
Has another business in your area started to metalize its goods? Are you working in a lab where PVD is prevalent? Don't be afraid to reach out to others and simply ask where they got their coatings done. The worst they can do is tell you it's a trade secret and refuse to share any more, but even then, at least you'll know there are coating companies to be found somewhere nearby.
3. Outsource
This isn't always financially feasible because of the high shipping rates that industrial products can require, but if you need coating services in a remote area or if the best coating company is on the other side of the country, it may be worth your while to outsource the job across state lines. Just be sure to watch your budget when you do so.
4. Look for Customer Feedback
What do previous customers have to say about a company's metalization services? Were they satisfied with a job well done? Did they hate the job and name-drop another company they went to instead? Reading customer reviews is a great way to figure out if a company is worth your time and money. For example, if customers uniformly hate what a company did for them, it probably isn't the company for you either.
These are just a few tips for finding industrial coating services in your area. You can also check out sites like Vergason.com for more information. Whatever you do, make sure you put research into your decision before you hand over your goods to a strange company!
11 09 2015
It's easy to go broke during the holiday season. Oh, I hear you. Every year, you always say that you will be sticking to your budget, but every year you find yourself going overboard with your spendings because you get carried away with gift-buying. So, how can you stay on track this season? Find the Best Ways to Save Money on Holiday Shopping below.
1. Eliminate all the Extras
Think beyond gifts when making a list. Consider all the other expenses like food shopping, greeting cards, gift wrappers, parties, gasoline, shipping, etc. Scratch the not so important expenses like shipping. Instead of sending a gift to someone and paying for shipping, why not send a gift card from CouponLeak.com instead? That way, the person can choose whatever gift she likes and you've saved yourself from paying the shipping expense.
2. Shop Early
Did you know that the earlier you begin your shopping, the less you are likely to spend? Research shows that those who shop for gifts before the holidays spent $250 more than the early birds.
3. Give Well Without Spending Much
Your gifts don't have to be expensive and remember, handmade gifts are still the best. Bake some treats or cook some food; pack and wrap them really nicely and they would make the perfect presents to friends and family. You can even challenge yourself to put your creativity to work. Surprise a co-worker by treating her for a haircut. Frame your boss' favorite Instagram photo. Or do an errand for a neighbor. These are just simple things, but they will be greatly appreciated.
4. And if you really need to spend on gifts, look for Holiday Shopping Guide websites. They usually offer a list of gift ideas that are often discounted or offered with coupon codes.
I hope you find all these tips helpful. You don't have to go broke during the holiday season. Planning ahead is the key; add to that your creativity and you can easily stay on track this season.